IP Camera Systems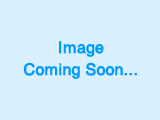 Introducing our new IP Camera Systems! An internet protocol camera, or IP Camera, is a brand new type of digital video camera most commonly used for surveillance, and which unlike analogue CCTV cameras can send and receive data via a computer network and the internet.
IP cameras have up to 10 x more detailed images and allows you to zoom on a specific item, this can be anything from a bottle of water to a person. These new IP cameras help you to future proof yourself as cameras can be upgraded via software packages.
Working with remote access so you can see your cameras on smartphones, laptops, desktops and tablets.
Contact us to see a demo kit now!
Client Testimonials for IP Camera Systems
Thank you very much for the way in which your company executed the installation of the door access control and CCTV systems at our new 130,000sqft office and warehouse headquarters. We are very proud of the facility and since the original installation have instructed Capture CCTV to complete other installations/projects. The project was not only complete to an excellent standard but was complete within the extremely tight 2 week timescale and within the original budget. We did throw quite a few additions and changes along the way, but your team acted professionally at all times and still managed to complete the work on time. From enquiry stage to project completion your support and open book attitude allowed the final account to be settled very easily and quickly, which is always a relief. We have now completed a few projects with Capture CCTV and maintained their services for the ongoing CCTV maintenance and we look forward to working with you again in the future.
- Facilities & Project Manager, Aviation Company
Capture have supplied us with a CCTV system to cover our external premises and internally to help minimise racking damage. The quality of the CCTV is superb and has given us site wide coverage. All staff we have dealt with have been professional, friendly and have wide experience and knowledge of their industry. Since the CCTV installation we have had a door access system put into place which is exemplary, and once more the engineering team have done a full installation with minimal disruption and have left site clean and tidy. We cannot thank you and your team enough.
- Site Manager, Aldi UK
The security solution we have had put in at our site has been designed to give us maximum site coverage by the site surveyor who worked with us, he was extremely thorough and professional with every visit and was able to answer all our questions. The engineers were punctual everyday they were onsite and were very courteous to our staff which made the whole process hassle free. The CCTV system has been put to good use and has impressed us with the high quality playback.
- Manager, Hanson
I would like to thank the team at Capture for the installation of our new IP CCTV system. From sales through to installation everything has exceeded our expectations. Communication has been excellent throughout and we have been kept informed of what the next step of the process is. The quality and attention to detail is clear in everything they have done for us, we will definitely use Capture again and would not hesitate to recommend them to any other business.
- Manager, Patheon UK (Pharmaceutical)
The Capture Team are professional, polite and nothing is too much hassle. Having dealt with Capture at several of our sites we are delighted with the result each time. The engineers are efficient and do not cause disruption onsite, they have completed all work to the highest standard. We would highly recommend Capture.
- Operations Manager, Forterra Building Products
I have found the whole team at Capture CCTV Solutions Ltd to be both extremely professional and efficient in all aspects of their business & work. In a world where security has become so important and the health & safety of a workforce critical, Capture advised & delivered an extremely high quality CCTV system to fulfil the company's needs. This gives me piece of mind at a cost that fits the scale of the company. I recently used the images & recorded video in an incident involving the Police, which was used in a conviction. The Police Inspectors commented on what a difference the HD quality images had made to the investigation giving such clear & concise evidence. Capture's knowledge is first class, the installation process is very adept, the cameras are small & unobtrusive and we have their friendly aftercare & support every step of the way.
- Ian Drew, Retrac Composites Ltd, Swindon
Please Complete the following form to request further details:
Latest Offers
Finance Packages Available
Please
Contact Us
for details...
Extended Warranty
5-year warranty on all new installations - limited period!
FREE INSTALLATION
Free installation for a limited period!